COMPANY PROFILE
The company SPIŠCOL, s.r.o. with its seat in the town Spišská Nová Ves has built an established market presence during its existence. It has gained the credit of domestic and foreign clients thanks to high-quality and reliable work and responsible approach by fulfilling clients request.
Main activities of the company are design and engineering activity of industrial structures, providing the customs declaration services, business and production activities.
The company follows and exploits technical progress, works with the latest technology and invests into the research and development. It cooperates with The Faculty BERG at The Technical University of Košice at "Development and implementational devision".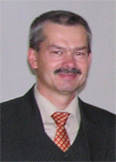 Ing. Martin Kubus
Managing Director

"Our secret of success is in our
individual access to the clients
demands and requests"